11th Season
Make Way for Dyklings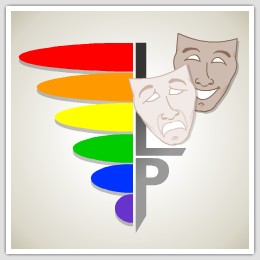 Written by: Aubrey Wertheim
Directed by: Sequita Whitfield
High school can often be a hard and complicated time for teens. And when you are two young girls learning to deal with your attraction for each other, it can get even more difficult. But when your Valentines for each other are found, photocopied and passed all over the school, it can be downright embarrassing, painful and - hilarious.
This is the predicament that Cleveland High School students Loretta and Sandra find themselves in Aubrey Wertheim's new play Make Way for Dyklings. Throw in a mix of zany high school friends, some terribly boring lesbians, a gay bowling league and some not-so-helpful school counselors, and the situation can quickly become chaotic.
"Make Way for Dyklings is a fresh and funny new look at what it is like to be a high school student and a lesbian," said Director Sequita Whitfield. "But it is also a warm and touching story about young love and coming of age."
Make Way for Dyklings, presented by The Lambda Players, shows at 8p.m. Fridays and Saturdays February 4th through March 4th at The Geery Theatre, located at the corner of 22nd & L Streets, Sacramento.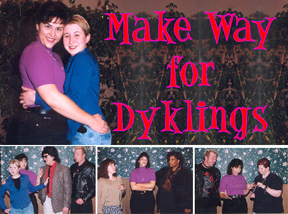 < back