11th Season
My Castle's Rockin'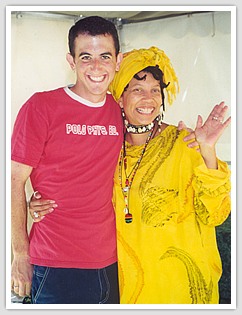 Written by: Larry Parr
Directed by: Myrtle Stephans
This one-woman show features Livinia P. Cooper as jazz singer and lesbian Alberta Hunter. It traces the singer's life from singing in a sportin' house at the age of fourteen to her glittering career as headliner of the clubs and concert halls of Europe.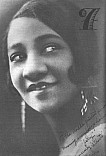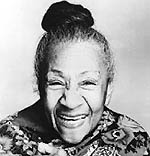 After being run out of Europe by the Nazis, Alberta lost her career in the 1950's and lied about her age to get into nursing school. She was finally forced to retire, because she was actually eighty-two.
Get more more details about Alberta Hunter.
With a 22 year career in nursing behind her, Alberta made a triumphant comeback singing in New York. The show includes twelve wonderful songs made popular by Alberta Hunter such as, "The Love I Have For You", "You Can't Tell the Difference After Dark", and "Nobody Knows You When You're Down and Out."
Presented by The Lambda Players, shows at 8p.m. Fridays and Saturdays April 7 - May 6 at The Geery Theatre, located at the corner of 22nd & L Streets, Sacramento.
< back