12th Season
Oscar and Bosie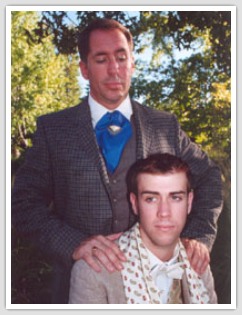 Written by: Gregg Peterson
Directed by: Chad Cornwell
Oscar & Bosie Launches Lambda's 12th Season. Aside from his writings, Oscar Wilde is perhaps best known for his trial for gross indecency, resulting from the love affair he had with Lord Alfred Douglas or Bosie as he was commonly known. The relationship between Oscar and Bosie was of course much more than the trial. It was in fact a ten year affair that was filled with love and tenderness, but also with intrigue and fierce battles and jealousies.
"I wanted to capture the more human side of Wilde," said playwright Gregg Peterson. "Most people know him from his writings and accounts of his trials, but Wilde was also a very passionate, complicated and loving man. Bosie was perhaps the love of his life and their relationship is not often explored. Yet it defined them both."
Oscar & Bosie is a new play by Peterson, a Sacramento native, and commemorates the 100th anniversary of Wilde's death. It is having its premiere with The Lambda Players and opens September 29 and plays Fridays and Saturdays at 8p.m. through October 28 at the Wm. J. Geery Theatre, 2130 L St., Sacramento. Reservations can be made by calling (916) 484-XXXX.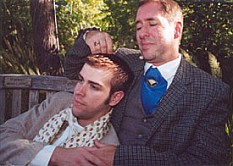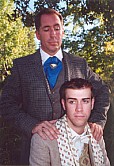 < back