12th Season
Standing in the Shadows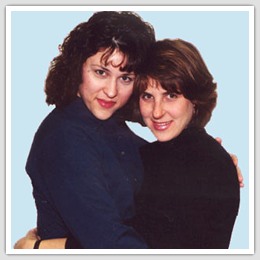 Written by: Rosemary McLaughlin
Directed by: Marsha Swayze
The cast has been picked and rehearsals are well underway for the West Coast premiere of "Standing in the Shadows" by Rosemary McLaughlin. And what a cast it is! Newcomer Alicia Dienst will be playing auto accident victim Rebecca Hoover. Joanne Blankenship (of "Make Way for Dyklings") is playing Emily Calabrini, Rebecca's lover. Harvey Farr (of "Oscar and Bosie") is playing Rebecca's father, Dwight Hoover. Newcomer Laura Chakravarty Box plays Rebecca's mother, Pearl Hoover. Newcomer Sarah Palmero (and a finalist in the projectgreenlight.com screenwriting contest) plays Dr. Petridis. And Elly nominee J.G. Gonsalves (of Love! Valour! Compassion!) is playing the role of Chantal Murphy, the nurse.
Standing in the Shadows is loosely based on the story of Sharon Kowalski and Karen Thompson. Karen fought Rebecca's parents for custody rights when Rebecca was badly injured in an auto accident in order to facilitate Sharon's recovery. The play is a sad and funny love story.
The Lambda Players (in conjunction with CSUS, CAPE, SIGLFF, SACWN, Sac NOW, and Cindy Traxler & Elaine Howle) is bringing Karen Thompson to Sacramento in February to both see the play and to do some speaking engagements. Karen has seen the play before and enjoyed it immensely.
Standing in the Shadows runs Friday and Saturday nights at the Wm. J. Geery Theatre on 22nd & L Streets, January 26th - February 24th. Performances start at 8 p.m. Tickets are available at the Open Book, 910 21st Street. Reservations (916) 484-XXXX.
If you are interested in obtaining the rights to produce Standing in the Shadows, please contact the playwright Rosemary McLaughlin.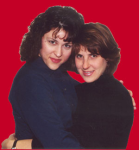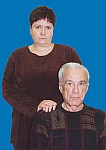 < back