13th Season
Clit Notes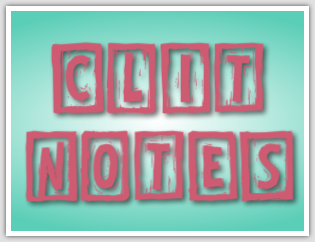 Written by: Holly Hughes
Directed by: Marsha Swayze
Holly Hughes tells the story of when she was nine and her parents took her to the Doctor. The Doctors told her that she could have a normal life...if she wanted. Fortunately, she chose not to! And even more fortunately, the Lambda Players will be bringing excerpts from her decidedly not-normal life to the stage in her one-woman performance piece, Clit Notes.

The provocatively titled Clit Notes is an insightful and hilarious one woman show that looks at life, family, coming out, first love, homophobia, county fairs and the art of making out at a luau.
Hughes is infamously known as one of the NEA Four, a distinction that brought her to the forefront of a battle with Senator Jesse Helms, Pat Robertson and the religious right to defend her openly lesbian performance art by the National Endowment for the Arts.
"Holly is a very gifted writer," said director Marsha Swayze. "She uses words to build a home for herself with passageways that lead from the past into the future. And then she invites her audiences into her home and takes them to places she dreams of, places like pre-Stonewall lesbian bars and the depths of her nuclear family."
Performing Clit Notes will be Sequita Whitfield and Kira Volar on alternating weekends. Each is very different from the other and brings their own style to the character.
January 25 - February 23, 2002
Friday & Saturday nights, 8 p.m.
Wm. J. Geery Theater, 2130 L Street, Sacramento
< back