A Special Event
Raylynn's Christmas Cabaret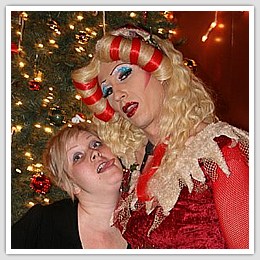 Raylynn's Christmas Cabaret
December 14,15, and 21, 2007
Come join the well known Raylynn Sanders as she hosts Raylynn's Christmas Cabaret. Raylynn (who has performed locally on stage in the productions of Hedwig and the Angry Inch, Sordid Lives, Carhops In Bondage and 1 Christmas Carol in 10, and formerly worked at the now defunct Max's Opera Café) acts as host and entertainer in this fun night of holiday merriment and brings together some of the best local talent to make a night filled with wonderful songs and Christmas standards.

Join Raylynn, her in-house accompanist Dr. Don Zacharias and her classically trained house staff choir who are sure to make you leave singing all those wonderful holiday classics and filled with good cheer. The outlandish performances by her special guests (Hedwig, Liza, and Ethel, to name a few) are sure to keep you in stitches.

You won't want to miss this holiday show!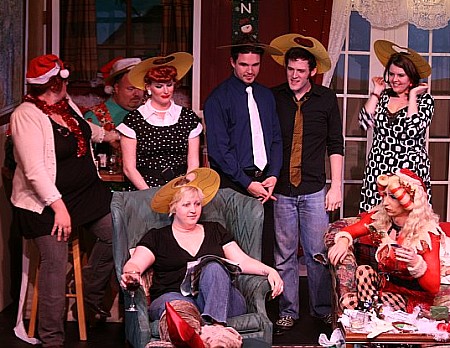 Tickets $16.50, $13.00 Age 55+, Student w/ID or SARTA
$12.50 Groups of 10 or more
< back