19th Season
Last Summer at Bluefish Cove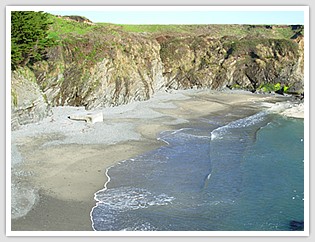 Photo © West Ramsey
Written by Jane Chambers
Directed by: Sequieta Whitfield
Jane Chambers' zesty and heartfelt landmark play revolves around eight women dealing with issues of love, romance, monogamy, infidelity, and family. Alternately hilarious and poignant, this is much more than a 'lesbian play'.
"By turns wonderfully funny and painfully sad." - N.Y. Daily News
"Dramatic bombshell of the old-fashioned kind." - Village Voice
"So appealing, that everyone will still be on the beach come winter," - N.Y. Post.
8 PM every Friday and Saturday
from September 28th through November 17th