20th Season
Dear Harvey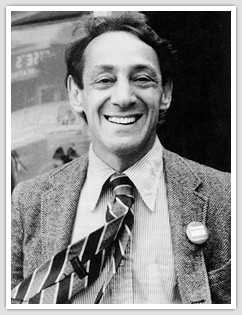 Photo © Daniel Nicoletta
Written by Patricia Loughrey
Directed by: Sonny Sorrels
In 2008 Diversionary Theatre of San Diego commissioned Patricia Loughrey to write a play in tribute to Harvey Milk. Dear Harvey shares the stories of Harvey 's rise and untimely death, and how his life and passion influenced the lives of many people around him. Interviewees include: Tom Ammiano, Cleve Jones, Anne Kronenberg, John Laird, Dan Nicoletta, Stuart Milk, Chris Kehoe, Robin Tyler and others.
Dear Harvey features original music by Thomas Hodges and photos by Daniel Nicoletta (Dan worked in Harvey's camera store and has photographed queer San Francisco since the late 70's.) It will premier in San Diego April 19, 2009.
dramatic readers theatre - rehearsed - with music and photos
8 PM every Thursday and Sunday
from May 7 through May 31, 2009.