A Special Event
Death Bemoans Her: A Mystery Brunch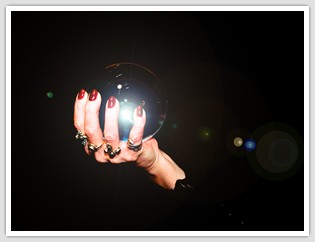 Image © Corachaos | Dreamstime.com
A new all-woman mystical murder mystery!
It's the quarterly meeting of the Gazillionaire Girls Group, an exclusive club whose membership is comprised of successful women - all of whom made it big without relying upon the other gender. The hostess for this unique gathering is Bertha Brothert, the entertainment guru whose upscale line of products appeals to the nouveau riche.
Brothert's yacht, "The Perfection", is the scene of the meeting and a special guest is present to both entertain the Group's members and to predict their futures. Famed fortuneteller, Madame Magda, pulls out her crystal ball and tells the assembled clique of distinguished daughters of destiny that many good things await them.
Suddenly, though, a shocked expression crosses the mystic's face as she shudders in horror. The crystal ball, she proclaims, is emphatic in predicting that someone will soon die. The next morning, true to her words, the body of one of the women is found floating nearby the yacht. After investigating the incident, police quickly determine that evidence points toward homicide. Someone's career has been suddenly and permanently halted by a killer!
WHERE:

Club 21, 1119 21st Street

WHEN:

Sunday May 17, 2009

TIME:

11am to 2pm

COST:

$30 per person, or 2/$45

MENU:

Pancakes, Scrambled Eggs, Sausage,
Coffee and Orange Juice
No host bar.