Countess Dracula: Cast and Crew
« back
(Listed In Alphabetical Order)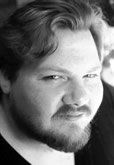 Matthew Burlingame (Co-Author/Director) - Matthew is well known to Lambda Players' audiences both as a director and playwright and has worked with Lambda Players in one capacity or another for the past 12+ years. Directing credits include Hedwig & The Angry Inch, Southern Baptist Sissies, Trolling, and the revivals of Sordid Lives and Opening Lines. His plays, Poughkeepsie Porn Co., Written on the Hill and Paperclip Messiah are well-known audience favorites as well as the recent Queens Are Wild. He thanks the cast and crew for making him look forward to each rehearsal and for their amazing spirit and flexibility. He also thanks Tom, Dave and Kurt for their support behind the scenes, and Patrick for being a great stage manager.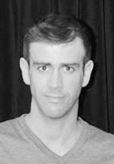 Michael Hedges (Velma Van Helsing) - Michael is thrilled to return to the Lambda Players stage so soon after his role as Herbie Handcock in The Poughkeepsie Porn Company Michael would like to thank the cast and crew of Countess Dracula for making him feel so very comfortable on stage, even when the high-heeled pumps the costume requires were so very uncomfortable.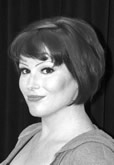 Bethany Hidden-Cauley (Lucy) - Bethany was last seen in Queens 'R Wild as Tami, in Suapects on the Delta King, with the ICUP Comedy Troupe, and as the voice of Red Raven on the web series League of Supergays. Her works with Lambda include Paperclip Messiah, Pensacola, The Kathy & Mo Show, Nun Crashers, Six Women With Brain Death, Carhops in Bondage, Sordid Lives, Sappho In Love, Jeffrey, Burnt Fields, and Hedwig & The Angry Inch at The Crest. Bethany works locally in films - Cheerleaders from Hell, Monster from Bikini Beach, Whispers & Shadows, Curse of the Golden Skull, and the upcoming films Doll Squad vs. The Astro Zombies and Planet of the Vampire Women, and television, Cinema Insomnia. She is a long time member of the Trash Film Orgy, and is one of the hosts of the Sacramento Horror Film Festival. A liquid eyeliner enthusiast, she is an avid fan of bad movies and good music. She sends love and thanks to her hubby-love Will.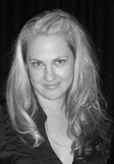 Melina Hovanski (Frieda) - This is not only Melina's first time with Lambda Players, but her first time onstage. She is thankful to everyone for their support while she was learning the ropes and looks forward to possible other productions down the line.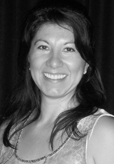 Pattie Meier (Countess Dracula) - Is a newcomer to the stage and is very excited to be joining Lambda Players for her debut performance. Pattie has been involved in the healing arts since 1997, both as therapist and teacher and is currently working as a healing artist by day and now...a vampiress by night!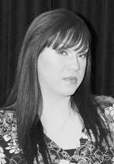 Tracy Perkins (Mina) - Tracy is an aspiring actress, singer, dancer and entertainer. She is an exquisite make-up artist and sex therapist. Countess Dracula will be her first foray into theatre and she thanks her fabulous director Matthew, and stage manager Patrick, for her start. She thanks the director, cast and crew for there love and support.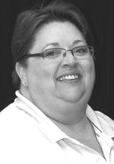 Sandy "Diva" Phillips (Madame Renfield) - Known to her friends as Diva, Sandy has been in love with the theater since she was a tiny Diva. This is her second production with Lambda Players, having appeared as Noleta in Sordid Lives in 2009. Other theater credits include Fiddler on the Roof, Harvey, Butley, Murder Among Friends and most recently as Hannah Pitt in Angels in America, Parts 1 & 2. Sandy likes to hope that she is nine people's favorite thing and she thinks it would be awesome if everyone could live inside her head like in the movie Being John Malkovich. Understandably, that's not a good idea as she is the only one who can handle it without medication. Sandy wants the whole world to know that everything is possible with family and friends who support you and love you. They've all stuck around even after endlessly hearing "I'm sorry, I can't...I have rehearsal". I love you all so much! Thanks to Matthew who got her started again and David, for giving her the part of a lifetime and who keeps challenging her.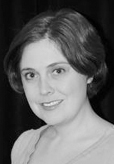 Tabitha Stout (Henrietta) - Tabitha has been a long time theater enthusiast, but this is her first time being in a production. She would like to thank her friends and family for all their support. Enjoy the show and visit the Lavender Library www.lavenderlibrary.com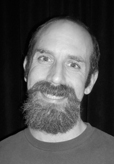 Patrick Schiller (Stage Manager) - After taking a long hiatus from the stage, this is Patrick's return to the theatre with the Lambda Players. He has done several productions as an actor back in Poughkeepsie, NY. This time round, he decided he wanted to go behind the scenes and try his hand at stage managing. Fresh off Poughkeepsie Porn Co, he is proud to be a part of Countess Dracula. He would like to thank Matthew, the cast and crew for giving him this opportunity to shine. He also would like to thank his Husband for encouraging him to get back into the theatre.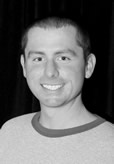 Chad-Jayson Smith (Drucilla) - Chad was born here in Sacramento, but has lived all over the U.S. He was last seen as the troublemaker, Ronnie, in Queens 'R Wild. He started working with Lambda Players in 2008 with his first role beings J.B. Maddox in Burnt Fields, then the over-the-top character of Bunny in David Mammet's Romance. He also starred as Young Patrick in the revival of Paperclip Messiah earlier this year. He is excited to work on this show, and many more to come!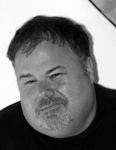 Tom Swanner (Co-Author) - Tom has been with Lambda Players for the past 11 years and is currently the troupe's Artistic Director. Swanner is well known for his original productions including Trolling, Just Us Girls, Opening Lines, I Do-I Don't and Poughkeepsie Porn Co. When not at the theatre Tom is part of the film review team Swanner & Judd which could be found at www.swannerandjudd.com. He wishes to thank Matthew for always breathing so much life into his words and an excellent cast and crew for being part of this production. Also Sean and Honey for their support of his theatre habit.
« back