22nd Season
If the Sleigh's A Rockin'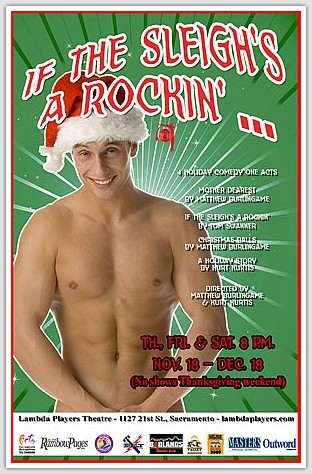 Written by Matthew Burlingame, Tom Swanner & Kurt Kurtis
Directed by: Matthew Burlingame & Kurt Kurtis

Celebrate the holidays with four comedy one acts by local playwrights! Tom Swanner brings us "If The Sleigh's A Rockin'..." making us ponder what some men won't do for love. Then Matthew Burlingame contributes two pieces. In the first, a college student brings her girlfriend home to meet her mother who makes Mommie Dearest look tame. The second, love is put to the test when the ex comes to dinner and invites himself to second helpings of the new boyfriend. A piece by Kurt Kurtis brings the holiday message home, leaving audiences with the feeling of the season!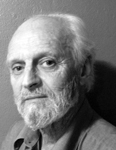 The stage has lost an actor who will be sorely missed. Micail Buse has passed away after a struggle with cancer. Lambda Players would like to dedicate the remaining performances of this show to the memory of this great Thespian.
You may have seen Micail in our performance of Opening Lines in April and May of 2010, where he played Jack. In addition, he also played the roll of the Preacher in our 2008 production of Burnt Fields.
8 PM every Thursday, Friday and Saturday
from November 18th - December 18th 2010
No performances Thanksgiving weekend.