Poughkeepsie Porn Co. 2: The Velvet Mafia - Cast and Crew
« back
(Listed In Alphabetical Order)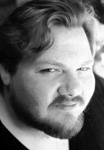 Matthew Burlingame (Co-writer & Director) - Matthew is well known to Lambda Players' audiences both as a director and playwright and has worked with Lambda Players in one capacity or another for the past 10 years. Directing credits include Hedwig & the Angry Inch, Southern Baptist Sissies, Just Us Girls, The Coming Out Party and last season's revival of Sordid Lives. His plays, Recovery Mode, Countess Dracula and Paperclip Messiah are well-known audience favorites, as well as the original Poughkeepsie Porn Co.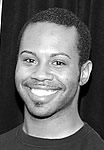 Dharell Clark (Dildo) - Dharrell has been in many a Lambda Players production including Last Sunday in June, Catch, Naked Boys Singing and the original run of Countess Dracula. He returns to the Lambda stage in the role he was born to play.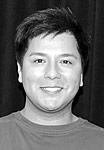 Peter Giovanni (Just Steve) - Peter joins the Poughkeepsie Porn Co. 2 cast after many shows throughout the Sacramento theatre community.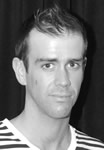 Michael Hedges (Herbie Handcock) - Michael is excited to return to the Lambda Players in his fifth consecutive show. He has recently been seen in Recovery Mode, If The Sleigh's A Rockin', Countess Dracula, and of course the original Poughkeepsie Porn Co.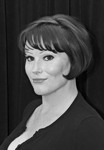 Bethany Hidden-Cauley (Kitty) - Bethany was most recently seen as the therapist Susan in Recovery Mode. Her work with Lambda Players include Countess Dracula, Queens 'R Wild, The Kathy & Mo Show, Six Women With Brain Death, and Sordid Lives (2007 & 2009). She also is known for her film roles in Cheerleaders from Hell, Monster from Bikini Beach, and Curse of the Golden Skull.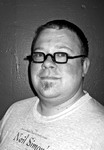 Brian Judd (Jack Mehoff) - In the 11 years Brian has been working with the Lambda Players he's directed a nudie show, done lights for a nudie show, but had never acted in a nudie show until the original Poughkeepsie Porn Co. When Brian approached director Matthew Burlingame about Poughkeepsie Porn Co. 2: The Velvet Mafia, Matt screamed in horror and told Brian to put his clothes back on...then wrote his dirty little secret into the play. Brian is pleased to be working on stage with Matthew at the helm and a wonderful cast of seasoned and new actors alike.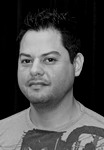 Steve Lozano (Steve) - Steve is honored to be taking part in this production. Born and raised in Sacramento, he began acting in High School. Previously he has been seen in Love! Valour! Compassion!, Jeffrey, Queens 'R Wild, Paperclip Messiah and most recently in Recovery Mode.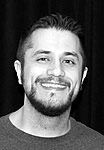 Eric Olsen (Angelo) - Eric used to be the friendly face at concessions, but now he's onstage in his second Lambda Players production. He was last seen as Jon in If The Sleigh's A Rockin'.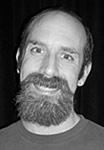 Patrick Schiller (stage-manager) - Patrick's return to the theatre with Lambda Players began with the original Poughkeepsie Porn Co. With a show named after one of the cities he grew up in, how could he refuse? Patrick has since stage-managed Countess Dracula, Recovery Mode and now Poughkeepsie Porn Co. 2: The Velvet Mafia.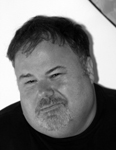 Tom Swanner (Co-writer) - Tom has been with Lambda Players for the past 12 years and is currently the troupe's Artistic Director. Swanner is well known for his original productions including Trolling, Just Us Girls, Countess Dracula, I Do - I Don't, and the original Poughkeepsie Porn Co. When not at the theatre Tom is part of the film review team Swanner & Judd which could be found at swannerandjudd.com. He wishes to thank Matthew for always breathing so much life into his words.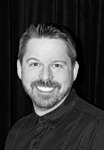 Steve Thompson (Chad) - This is Steve's fifth play for the Lambda Players and he is very happy to return for another show. Steve got his start in acting here at Lambda Players 3 years ago, as Ty in Sordid Lives and reprised the role again 2 years later. He has then starred in Paperclip Messiah, Recovery Mode and now as Chad in Poughkeepsie Porn Co. 2: The Velvet Mafia.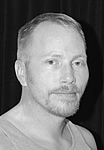 Clint Vigen (Tor) - Clint been involved with community theater for 13 years now and has been in other plays such as: Key West, Catch and Written on the Hill. He was very excited to be involved with the first Poughkeepsie Porn Co. and was the inspiration for the character of Tor. He is happy to be reprising the role of Tor in this new production.
« back